How to Market Heavy Equipment: 5 Tips for 2021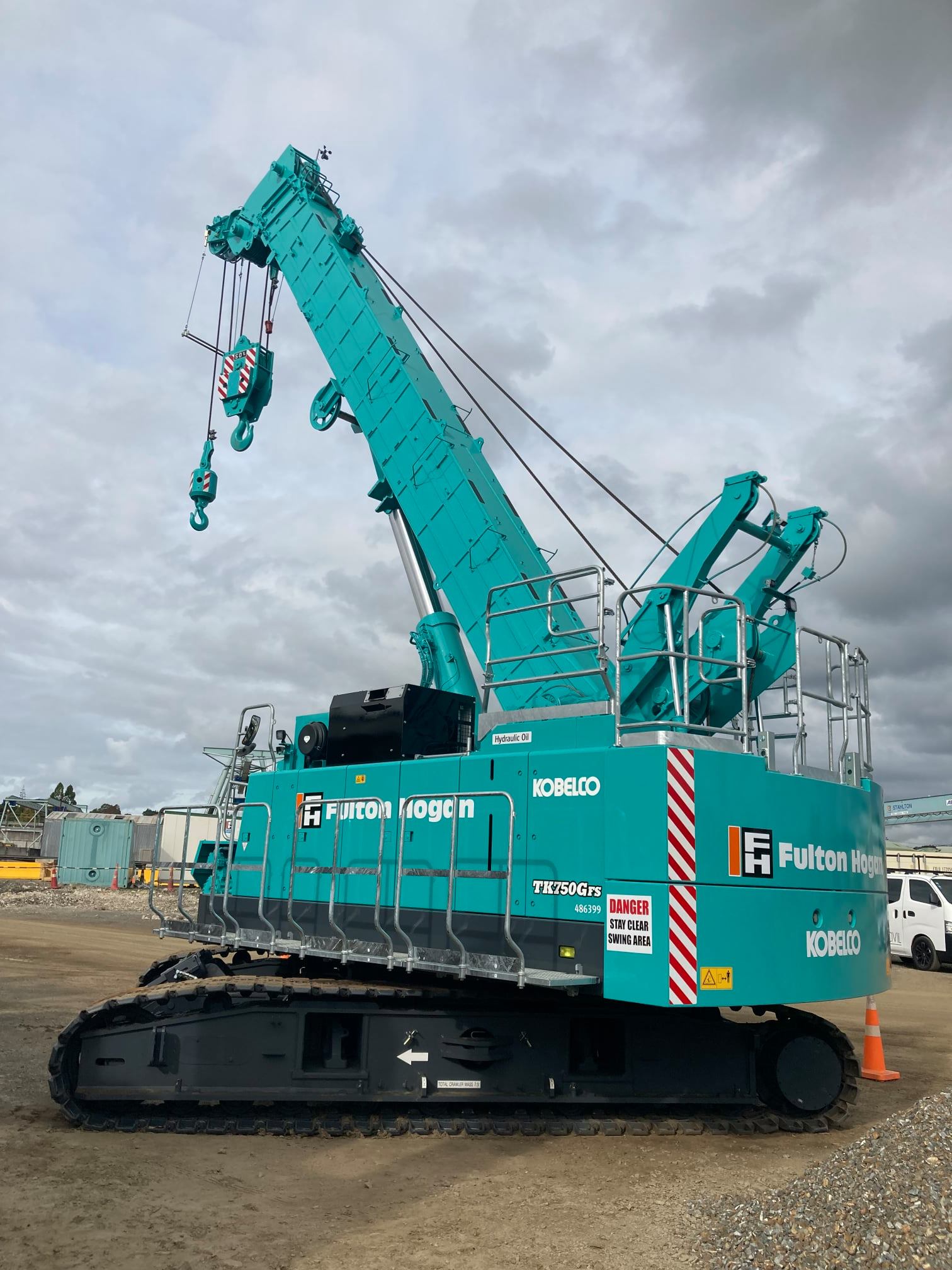 Heavy equipment and machinery marketers have a unique challenge when it comes to marketing. Unlike other businesses, they often need their message to resonate with not just one person but an entire team of decision makers! This can be complicated for B2B companies that want people on board quickly so your plan doesn't get overlooked in favor another competitor's offer.
Here are five tips to help you successfully market heavy machinery.
1) Design a Responsive Website.
A robust, responsive website is a must for heavy equipment dealerships. A website that doesn't load correctly on iPhone and iPad will frustrate customers and lead to more bounces, lower conversions, and higher customer acquisition costs.
Why is this important? Google analyses and ranks website from a mobile device perspective! You want your website to be responsive so that it looks great no matter what device or browser people are using to view it. It should load quickly and be easy for visitors to navigate.
As an example, if you were to market Kobelco cranes in NZ, you would get some very wide or very tall images like the ones that follow. You need to make sure that they look good on any device.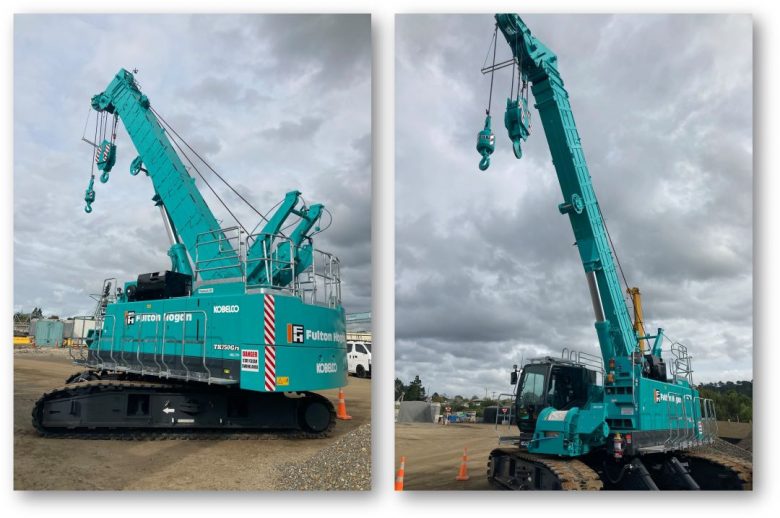 2) Display a Compelling Product Range
Your customers need to see that they have options when they buy from you. So include a decent product line up, and share the specifications of each one in helpful detail. This does not mean writing a thesis on each product, but make sure that you answer the obvious questions. More on this in the next tip.
Have a look at your competitors websites. How does their product range compare to yours? Does it look more compelling, or does your site have the advantage? Which one would you buy from at first glance? If in doubt, ask someone independent to see what they think.
3) Create Original Content about your Heavy Machinery
Make sure that you add content about your machinery that is highly relevant and that genuinely helps people. 
This is true for describing your product range, but it is also important for blog articles that you create for your website. 
Google loves regular fresh content because it is always trying to find the site that is the most relevant and most helpful to its customers – people who are searching for the products that you sell.
The key to this is to ask four important questions (three answers are already known in this case):
Find out who your customers are – in this case it is construction companies.
Where will you find these customers – New Zealand (NZ).
What products or services are they looking for? – Kobelco cranes
And finally, what are their questions about your machinery?
Using the Kobelco example above, you can use Google to find out what questions people have about it. Google "Kobelco cranes" and press enter. Then look down the page until you find a section called "People Also Ask."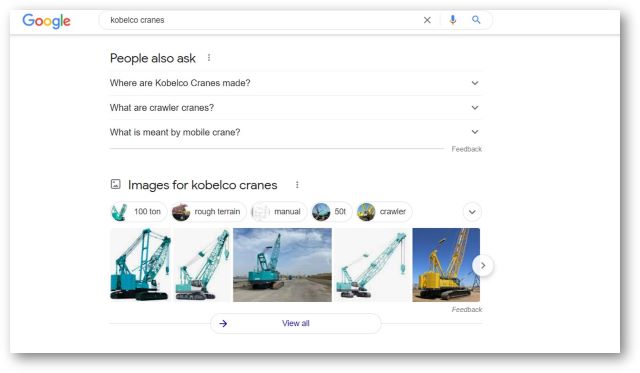 You can see that there are already three main questions people ask. But, if you click on the down arrow to the right of each question, the list expands to reveal more questions.
Now, write the most helpful answers to these questions. However, and this is another important tip, make sure you check what your competitors are writing so that you can make sure your answers are better than theirs!
Again, Google is looking to see who answers search queries the best!
4) Use your Own Original Images
Wherever possible, use your own professional photographs and images of your heavy machinery. Don't use stock images. The one that come from the manufacturer are good, but taking your own original images is always better.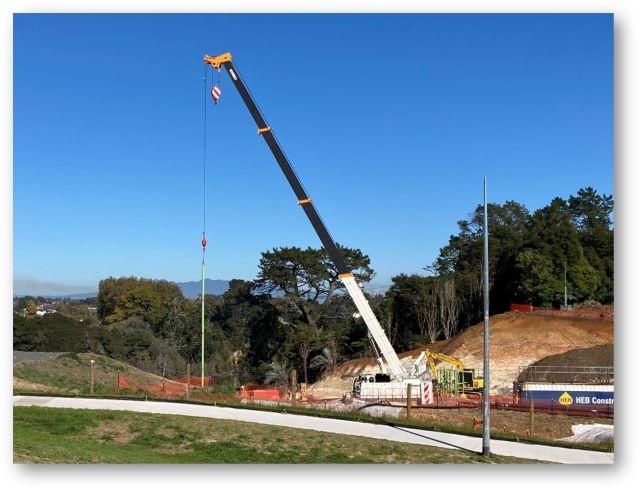 The example above has a real-world feel rather than a glossy, highly optimised and photoshopped marketing image. It is more believable, and best yet – no one else has this photo! It is unique to you and Google regards it as unique and highly valuable content.
Having a staff member or local professional take regulars photos of your customers using their new machinery is very compelling. Not every photos will be helpful, but the more images you have, the more likely it is that you will have compelling images for your website.
5) Create Links Between your Website Pages, Products and Blog Articles
The links that you create on your website help Google to discover your content and analyze it to see how it will help people searching online.
To continue our example with Kobelco cranes in NZ, on your home page you would mention your Kobelco crane line up and create a link to your product page. On the product page you would have original photos and information about your cranes. In the content you would create a link to a blog article you wrote about a customer who is using your crane locally or in another part of NZ. You would also create links from that blog article to two or three others that have similar content. You would also find another two or three to link to your new article. This helps Google to undersdtand what your website is about, and who it can help.
The Bottom Line
If Google thinks your page is very helpful it will improve its rank and show it to more people who search for your products.