Fixing a Leaky Drainage Website
You could be the leading drainage expert in the whole country but if your website doesn't get customers through, your business is down in the sinks. Take for example Fox Drainage. From the outside their website looked okay but on closer inspection there were a few major errors that were scaring away customers.
Let's go through these errors and see how online marketing experts Duoplus fixed their leaky website. You might just find your website has these same issues.
H1 tags not helping your SEO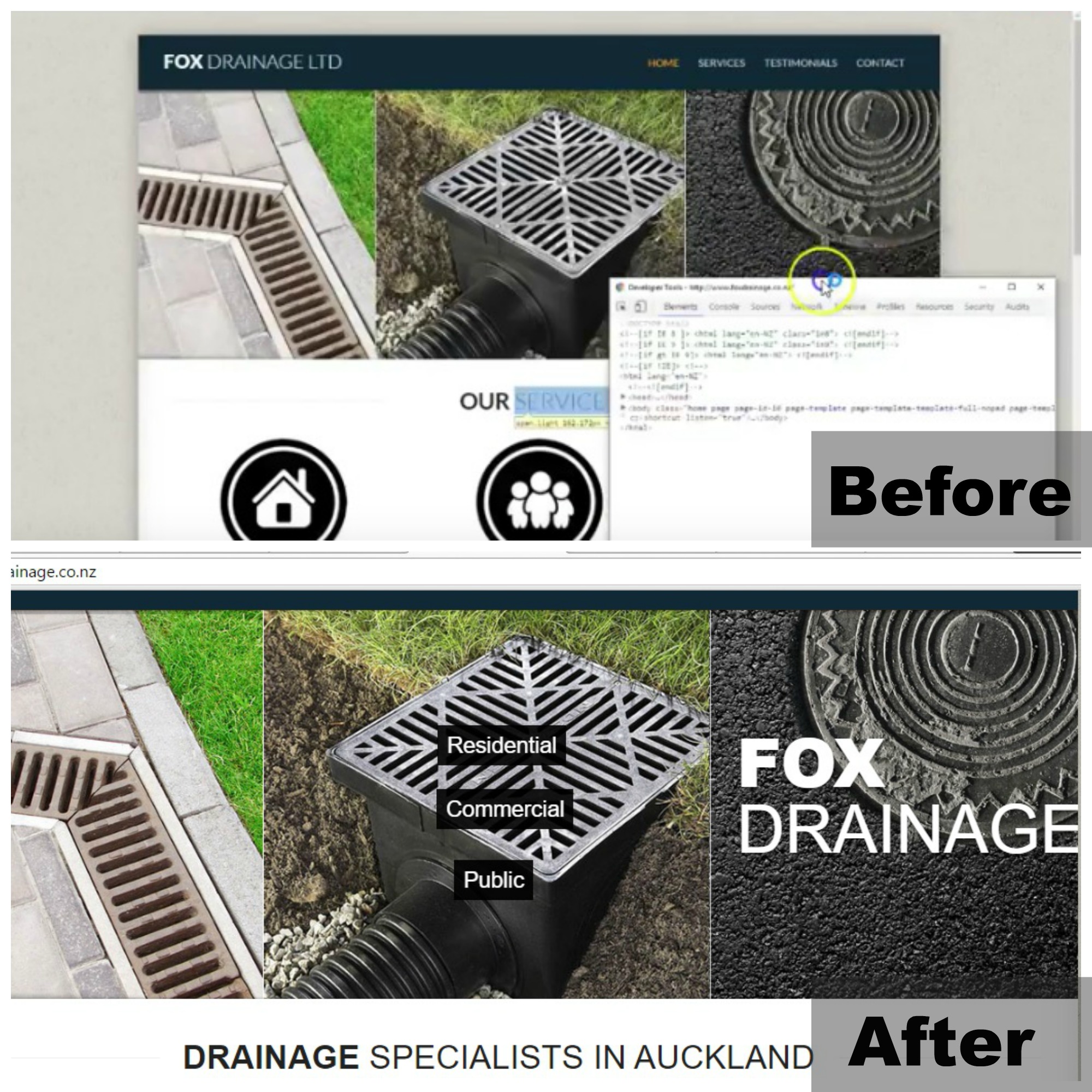 The leak: 
Your H1 tags are used to communicate with Google about what your website offers. So when your H1 tags say things like "About us" and "Testimonials" Google learns nothing new about your website. In fact, you're set to rank against the hundreds of thousands of other websites that use these headings in H1 tags.
The fix:
Try to limit your H1 tags to one descriptive heading that describes your business with the keyword your organisation wants to rank for. For Fox Drainage, this keyword is drainage specialists in Auckland. Keep your other headings to H2 or H3 tags.
Contact is Not Immediate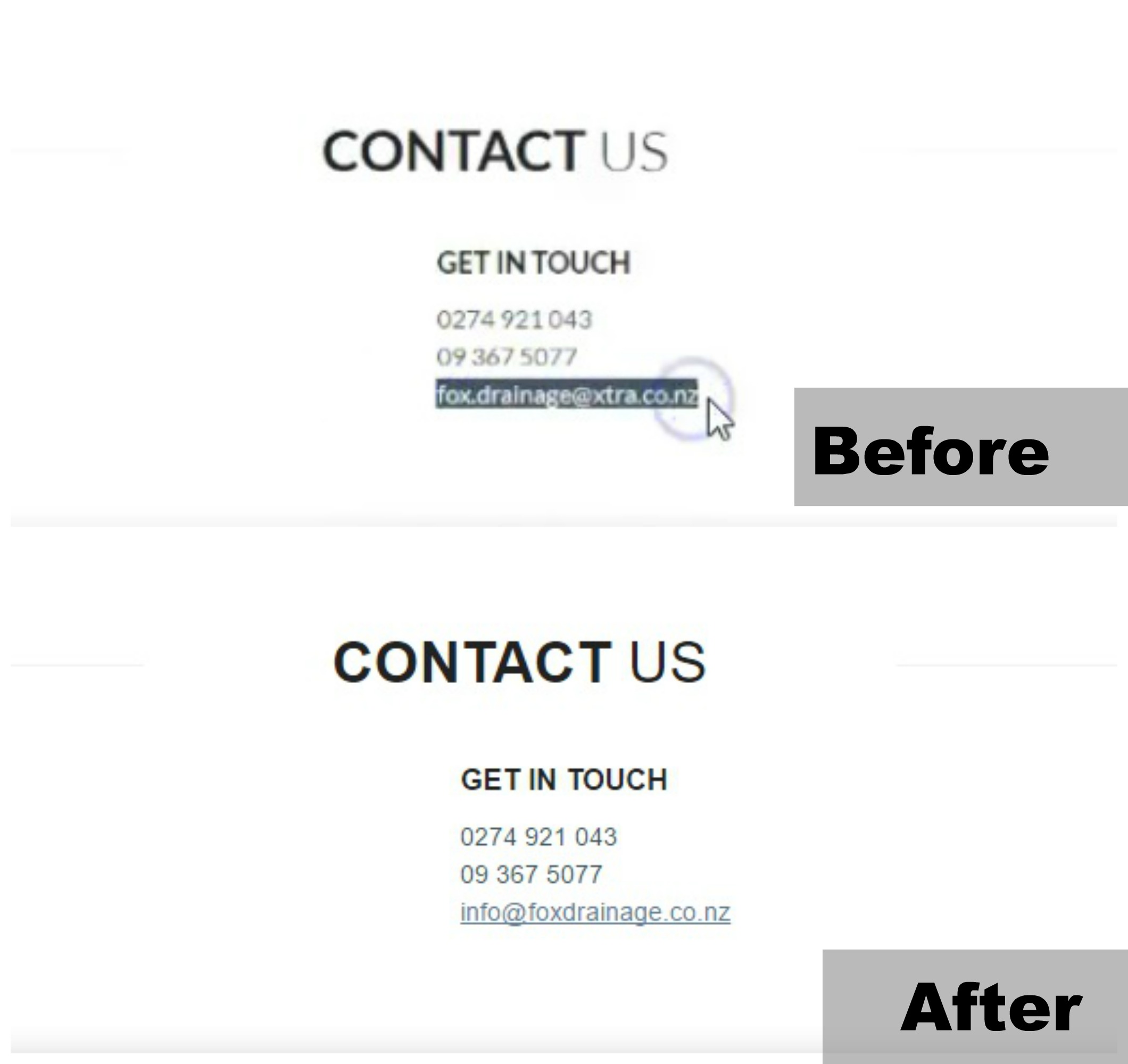 The leak:
Let's face it, you're not the only drainage expert anymore. Or hairdresser. Or bank. Customers have plenty of options – and if they can't contact you immediately, they probably won't bother when your competitor can serve them straight away. 
The fix:
Fox Drainage's email address was not clickable meaning users would have to copy and paste it into a new browser – time consuming for desktop users and frustrating for mobile users. Also their numbers were not clickable when on mobile meaning users need to play a memory game just to contact your business. This was corrected by making them all clickable. Also the enquire now button was not working making contact that much more difficult.
Broken Images are like Clogged Drains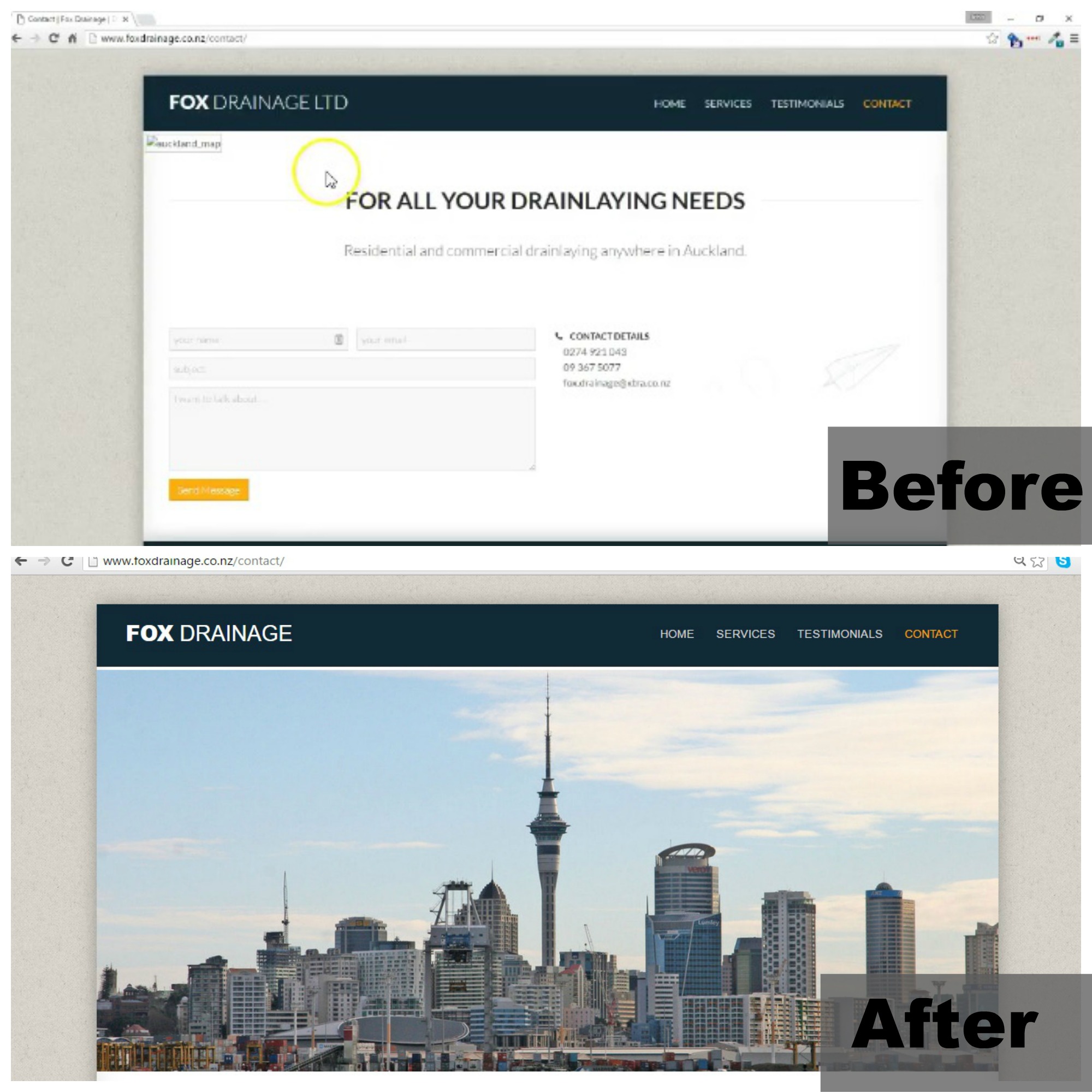 The leak:
Broken images defer customers because they give the appearance of a lack of attention to detail. Broken images on contact pages are even worse.
The fix:
Simply go through your website and make sure all your images are working. It makes a world of difference. 
Want more digital strategy advice for drainage and plumbing experts? Check out this webinar by Plumbers Coach on how to crush it on Google. This webinar is being taught by the online marketing specialists Duoplus who fixed Fox Drainage's leaky website.