The Battle of Five Armies Fights for NZ Tourism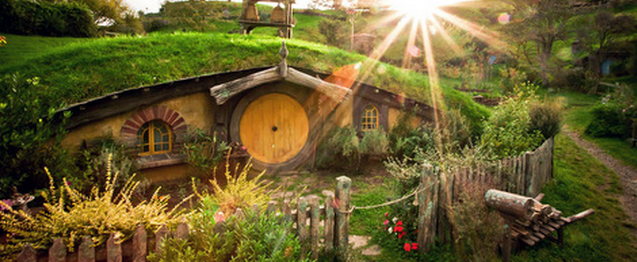 Warning: Doesn't really contain spoilers but to prevent anyone getting upset I'll include this little disclaimer.
The final film of The Hobbit trilogy, the Battle of Five Armies, was much anticipated by both Lord of the Rings fans and the New Zealand tourism industry. Even Air New Zealand had a trilogy of Lord of the Rings safety videos to commemorate the movies. The trilogy was shot in New Zealand and claims were made that these shots would be excellent for the tourism industry. 
Although these claims were met with some skepticism, they were largely correct. In fact, the trilogy tripled international spending in the Matamata-Piako district alone! To add to that, New Zealand was recently voted as the world's best country to travel to in 2014. 
The film team behind the Hobbit trilogy decided to boost New Zealand's tourism just a step further. At the start of the movie, fans were treated to a tourism delight. As fans tuned in believing trailers were over, an ad in disguise was played. Stars of the movie and film crew enthusiastically promoted New Zealand and kiwis. Tossed in were a few shots of landscape. Concluding the promotion was a note thanking New Zealand.
At this stage, it is unknown whether or not this montage was shown internationally. I would suspect not. However even if it wasn't, that little sequence likely made kiwis swell with pride. Either way, it was a very nice addition. And great for New Zealand's tourism marketing!