Nearly 100,000 People Support Exploding Kittens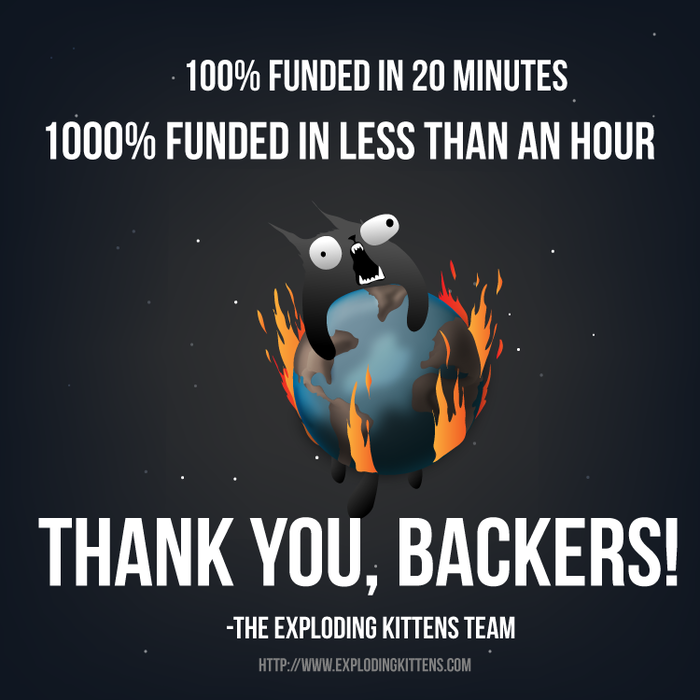 It's a bird… it's a plane… no, it's a kitten being blown through space! The Exploding Kitten is a kitty-powered version of Russian Roulette. It's an incredibly tense game with tension increasing as more cards leave the deck. But at the same time it's a fun and silly game featuring kittens, lazers, sasquatch, explosions, enchiladas and goats. If this sounds like fun, join the nearly 100,000 who have supported this campaign.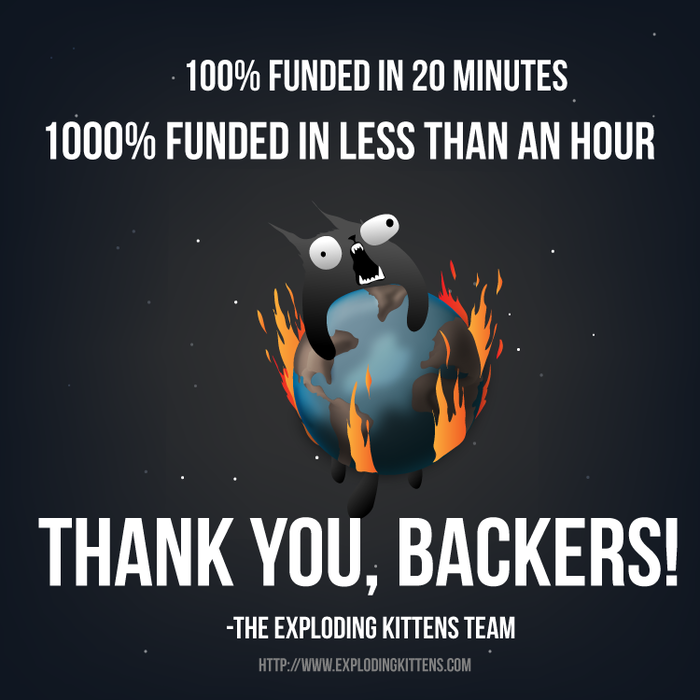 On the first day of the campaign, they reached $1.3 million – out of a $10,000 pledge! Today this campaign has clocked $3,690,000. The campaign still has just under a month to go.
The reason people are still pledging in after the goal was reached $3,591,000 ago is that each pledger receives a copy of the game. Higher pledgers recieve more exclusive versions of the game with pledges over $500 receiving the deck of legends. The majority of backers chipped in over $35 – enough for a NSFW deck featuring more gruesome cards.