Top Digital Marketing Agencies in New Zealand
Digital Squad

About Digital Squad:
Digital Squad is an Auckland based digital marketing agency. They offer customised digital marketing solutions to suit a business and their motto is 'Digital marketing campaigns built to dominate'.
Services Provided:
SEO SERVICES
FACEBOOK MARKETING
CONTENT MARKETING
ADWORDS MARKETING
Email: [email protected]
Phone: 0800 111 246
Website: https://www.digitalsquad.co.nz/
Duoplus Online Marketing

About Duoplus Online Marketing:
Duoplus Online Marketing is a Hamilton based digital marketing agency servicing local, national and international companies with digital marketing strategies. They believe in increasing income through effective online marketing. They love helping their customers achieve enormous growth through the power of online marketing.
Services:
SEARCH ENGINE OPTIMISATION
GOOGLE ADS
WEB DESIGN
FACEBOOK CAMPAIGNS
ONLINE STRATEGY
EMAIL AND MARKETING AUTOMATION
REMARKETING
Email: [email protected]
Phone: 0800 001 594
Website: https://duoplus.nz/
Digitalstream
About Digitalstream:
At Digitalstream, the goal is to help businesses be more successful through smart digital marketing. They have been around since 1999, working with different types of clients and all sizes of businesses.
They offer a wide range of digital agency services tailored for all kinds and sizes of businesses. They are based both in Auckland and Hamilton.
Services:
WEB DEVELOPMENT
ADWORDS
EMAIL MARKETING
LOGO DESIGNS AND BRANDING
SOCIAL MEDIA MARKETING
COPYWRITING
Email: [email protected]
Phone: 0800 344 482
Website: https://www.digitalstream.co.nz/
Firefly Digital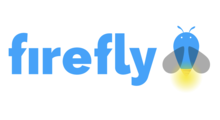 About Firefly Digital:
Firefly Digital is an Auckland based digital marketing agency, with a presence in Australia as well. Their mission is to "To help ambitious organisations and people navigate a noisy and crowded digital landscape, empowering them through education and cost-effective digital marketing to achieve their goals. Firefly wants to make a real contribution to the world."
Services:
GOOGLE ADWORDS
CONTENT MARKETING
SOCIAL MEDIA
WEB DESIGN
SEO
DATA AND ANALYTICS
STRATEGY
Email: [email protected]
Phone: 0800 440 714
Website: https://fireflydigital.co.nz/
Lead Social

About Lead Social:
Services:
SOCIAL MEDIA MANAGEMENT
SOCIAL MEDIA CONSULTING
SOCIAL MEDIA WORKSHOPS
WEBSITE DESIGN
DIGITAL MARKETING STRATEGIES
Email: [email protected]
Phone: 0221771532
Website: https://leadsocial.co.nz/
Website Angels

About Website Angels:
Services:
WEBSITE DESIGN
SEARCH ENGINE OPTIMISATION
GOOGLE ADVERTISING
DATA AND TRAFFIC ANALYSIS
EMAIL MARKETING
GRAPHIC DESIGN
CONTENT MANAGEMENT
COMPETITOR ANALYSIS
Email: [email protected]
Phone: 073901010
Website: https://www.websiteangels.co.nz/
Unbound
About Unbound:
Services:
ONLINE ADVERSITISING
ANALYTICS
SEO
Email: [email protected]
Phone: 0800 001 925
Website: https://unbound.nz/