Air New Zealand Concludes Hobbit Safety Video Trilogy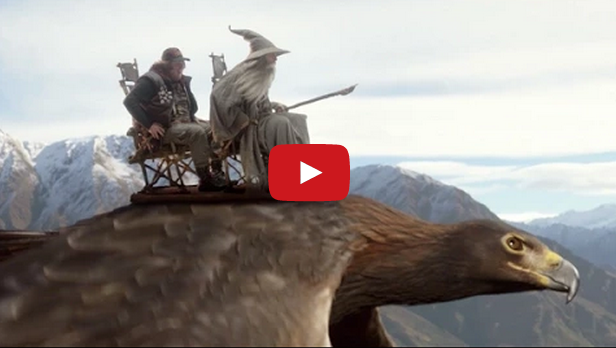 Air New Zealand have released what they call "the most epic safety video ever" – and it's a title well deserved! This Lord of the Rings themed video takes passengers on an epic journey to stay safe in case of any emergency, whether it be a great eagle crash landing or releasing seat belts!
Alongside getting passenger attention, creating yet another highly entertaining in-flight safety video and releasing it on Youtube is great for online marketing. Other in-flight safety videos released by Air New Zealand have gotten mass publicity racking up more views than there are New Zealand citizens! 
And it's a timely release too, celebrating the final film in the Hobbit Trilogy. With guest stars Elijah Wood, Sir Peter Jackson, Sylvester McCoy and Dean O'Gorman it is a treat for Lord of The Rings fans. Other videos in the Air New Zealand Hobbit trilogy include An Unexpected briefing and Just Another Day in Middle Earth.