What the Five Most Viral Ads of 2014 Have in Common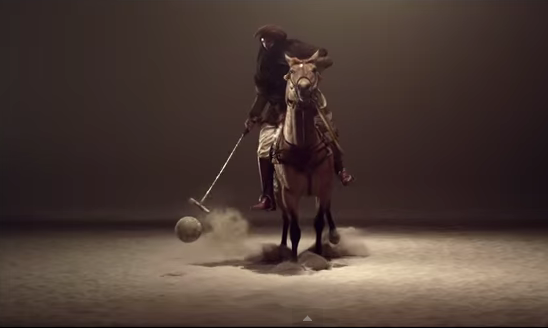 This year we have seen a range of different techniques used in the 20 most viral ads of 2014. From shocking stories of Syrian children struck by war to Frozen sing alongs, it's not easy to find much in common in these ads! But there is one prevalent theme which is especially potent in the top five ads. But first, here's a recap of those ads:
5. American Greetings: World's Toughest Job
https://www.youtube.com/watch?v=HB3xM93rXbY
A fake job is posted online to scope out the most confident and capable applicants. Prospective employees learn of a job which requires standing constantly, bending over, with no breaks, a degree in medicine, finance and the culinary life, no life and no vacations. And there's no pay. The job turns out being mothers leaving interviewees to realise how great their mothers are. The ad ends basically by saying the least you should do is give your mum a card.
4. Budweiser: Puppy Love
https://www.youtube.com/watch?v=uQB7QRyF4p4
This Superbowl ad follows the typical boy meets girl story. Except rather it's boy with puppy meets girl with horse. The animals form a strong bond and go to extraordinary lengths to reach each other much to their owners frustrations. The video is supposed to be advertising beer but it doesn't connect very well.
3. Nike: The Last Game
https://www.youtube.com/watch?v=Iy1rumvo9xc
This ad stars animated football stars try and prove a point about automation. Not marketing automation but football automation which one scientist claims is the future of football. The football players take on players in robotic clothing which perfects their movement. Spoiler alert: they win and Nike's brand is blasted around.
2. Twentieth Century Fox (Devil's Due): Devil Baby Attack
This ad showcases a prank video gone wild and commercialised. A robotic baby cries lulling any kind hearted passerby to comfort it. The baby soon leaps up with a devilish screech, chases victims in it's pram and throws up in a flurry. All to cleverly promote the movie Devil's Due.
1. Activia: Shakira – La La La (Brazil 2014) ft. Carlinhos Brown
From an outsiders perspective, this doesn't seem to be an ad – which may be why it's the most viral! This music video style advertisement for Activia probiotic yoghurt and the World Food Programme. Even as an advertisement in music video style, it works better than most music videos. Whatever your perspective is on this video being the most viral ad of 2014, remember I didn't create this list, only curated it from Unruly Media.
So now that you're up to date, you may wonder what the viral ads of 2014 could all have in common. Apart from being the most viral. Its quite simple: they all are great storytellers. People love stories whether they're from children's books, TV's or anecdotes in academic pieces. 
Ads which people want to share usually lead the viewer through a story. They don't just sell and promote shamelessly. The viewer might be shown a series of comical interviews. Or watch puppy love. Or watch animated football stars verse clothing. Or watch a remote control devil baby terrorise people. Or even watch Shakira play football with Brazilians and an elephant.
These are all incredibly different stories. They evoke different emotions. But they evoke emotions all the same. The viewer escapes into the advertisement's story as though it was a good novel or TV show. The viewer is mindlessly being promoted to and loving it.
Jason Duop
I enjoy tech stuff, creating websites and good marketing. Combine them altogether and you've got my attention.