The Best Marketing Campaigns of 2014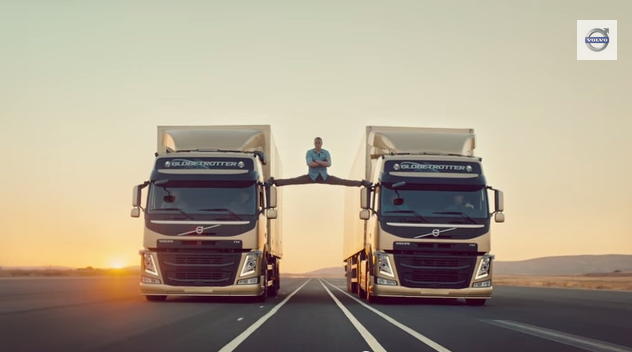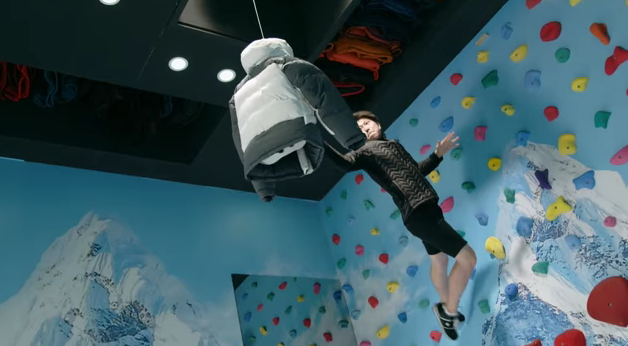 In 2014 we have seen a range of marketing efforts – from engaging interactive billboards to Samsung hitching onto a charity campaign for marketing purposes! For every cringe worthy campaign named-and-shamed, there seemed to be at least two which were remarkably good.
Here are the best Tweets, TV commercials, product demonstrations and promotional competitions of 2014. Although there's a large range of campaigns one thing is constant: if marketers keep this up, then 2015 marketing will be worth watching.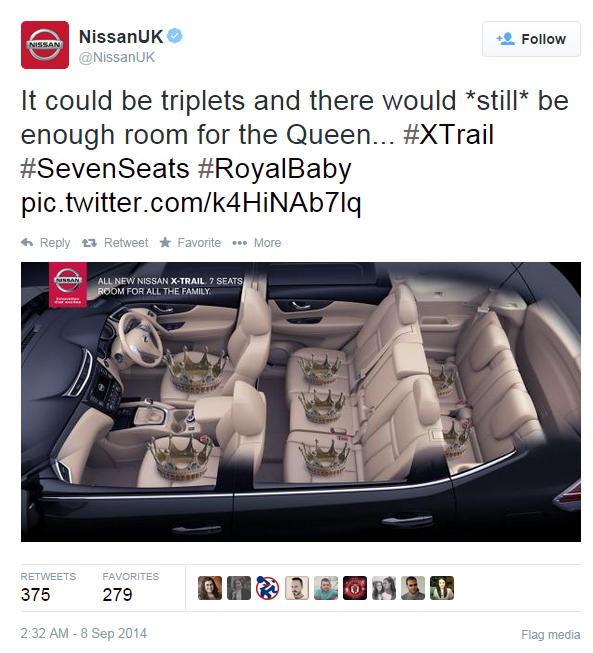 Company: Nissan
Only seven minutes after the Duke and Duchess announced they were expecting their second child, this ad was tweeted. Marketing doesn't get more real time than this! It shows how keeping your finger on the pulse can keep your marketing relevant and timely.
Company: Reviveaphone
At first you think it's some maniac traveling across the world to get an iPhone 6 and dump it in beer. He pays thousands on a plane ticket, thousands to buy the first thousand off people in a queue and then throws it in a pitcher. But it has a great twist. Watch and see for yourself.
Company: Volvo Trucks

In a suspenseful marketing stunt, Jean-Claude Van Damme does the splits over two reversing trucks. All to demonstrate their precision turning of course! Volvo Trucks also won client of the year – which is no small feat for a business-to-business marketer with highly creative cimpetition.
Company: BFGoodrich
In another marketing stunt, BFGoodrich decides to match their heavy duty radial tyres against gravity. Spoiler alert: The tyres win!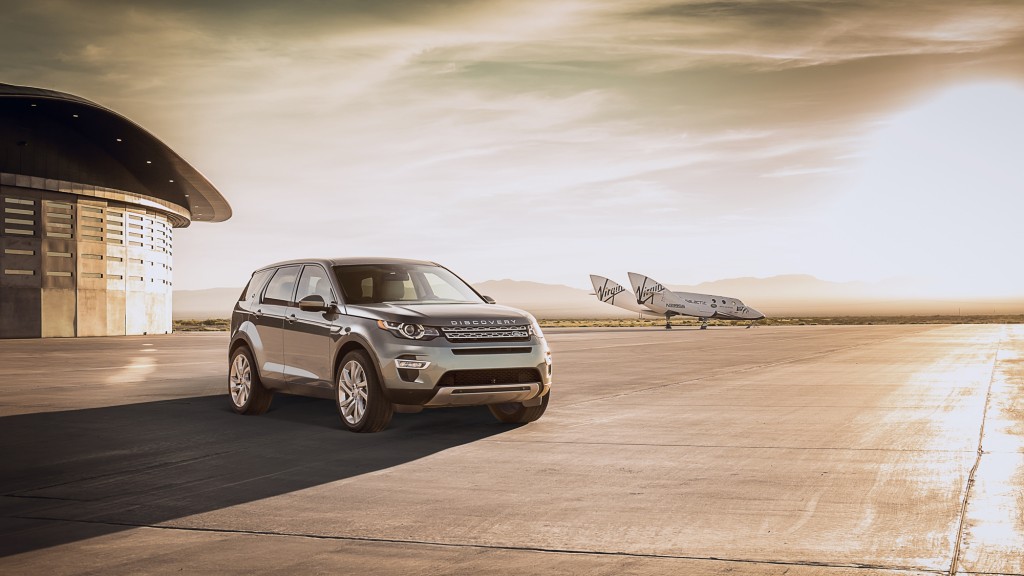 Company: Land Rover
To launch a new SUV, Land ROver decided to throw a friendly little competition. The grand prize was a once in a lifetime trip to space. Winners would be the world's first space tourists. If you're wondering what this has to do with a new SUV,  Jaguar Land Rover Marketing Director Phil Popham said, "Our heritage is rooted in adventure, exploration and a desire to go above and beyond, and nothing embodies this spirit of discovery more than a trip to space." 
https://www.youtube.com/watch?v=Sp9176vm7Co#t=19
Company: Orchard Supply Hardware 
In order to revamp the in store customer experience, Orchard Supply Hardware's San Jose store released a robotic shop assistant. This assistant, or OSHbot, was a well documented success. One customer claimed she would visit the store again just to see the robot!
Company: IKEA
IKEA introduced new technology with infinite battery life, no lag, and preloaded content on 228 high definition pages. The Bookbook™ is a free print catalog demonstrated in typical Apple style. Would a regular ad about a free catalog get over 13 million views on YouTube? I suspect not.
Company: Poo-Pouri
When facing a sticky subject not often discussed, Poo-Pouri had two options. Firstly they could dance lightly around the subject with a floral lightness similar to the Poo-Pouri product. Or they could discuss the subject straightly with humor. They chose the latter. And it worked incredibly well. As YouTube commenters said, this ad was too funny to skip. They'd gladly immerse themselves for the whole two minutes. Now that's marketing at it's finest!
Company: Into the Storm Movie
Have you ever seen a movie trailer so good you got completely absorbed in it? How about an engrossing billboard? Most bus stop billboards are far from enticing. However Into the Storm made this clever augmented reality piece. The digital billboard rages with a storm showing tornadoes plucking cars and shattering glass. This is an excellent example of how marketing can change in 2015: becoming interactive while still promotional.
Marketing doesn't get much more interactive than this! South Koreans were idly browsing a sportswear shop when the unsuspected happened. Beneath their feet, the store started disappearing forcing them to climb on the walls. They were faced with a challenge to win a jacket. See how they fared! Even though the ad was in Korean, it had a large following of engaged non-Korean viewers. If a campaign can attract viewers who need to pay attention to understand what's happening, then that's one successful campaign! 
What could you take from the top campaigns of 2014? For one, campaigns need to have some sort of emotional appeal. Whether it's fear, joy, suspense, humor, or even curiosity, emotional appeal engages viewers. Secondly campaigns tend to be becoming more interactive.