The Brands That Boomed and Busted in Social Media This Year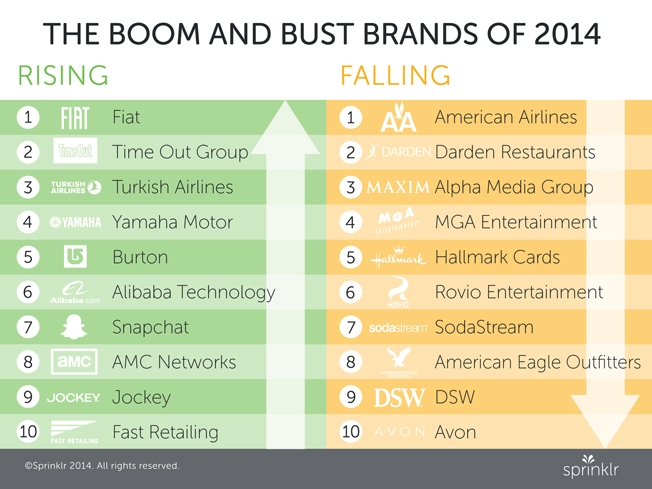 2014 has been a year to remind us that the Internet  is making the playing field much more global. Your brand no longer needs to be American or European to succeed on social media. In fact, the most successful brands weren't! 
A study by Sprinklr shows how success has been spread among diverse brands. From Alpha Media Group right through to Yamaha, people follow are interested in many different brands. Sprinklr used data compiled by 35,000 brand across 26 industries across Facebook, YouTube, Twitter, Google+, Instagram and LinkedIn.
Here are the results from 2014: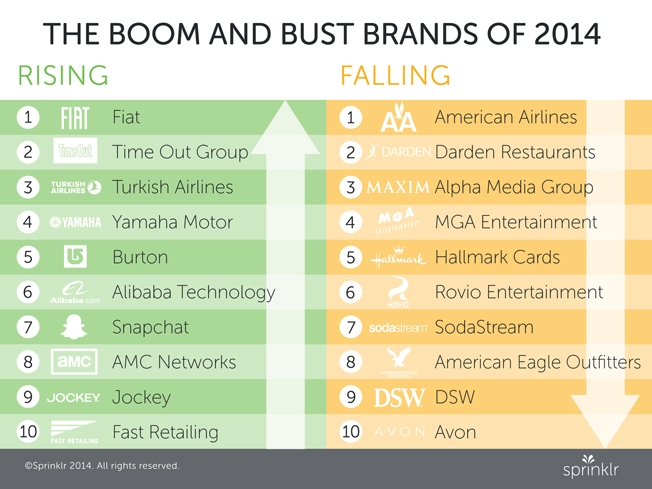 Jo Davis
I enjoy being a parent, cooking, and pretty much anything online, especially online businesses.