Don't Drink And Write Advertisements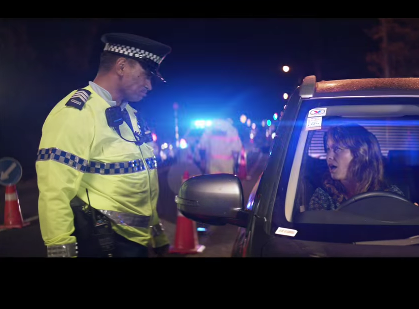 The screen flashes with red and blue. It is the calm before the storm. A remorseful mother is ushered from the car as the police escourt her out. Her young children cry in the background. No, this is not an episode of Road Cops or Police Ten 7. It's the latest installment in the New Zealand Transport Agency's series of drink driving ads.
If you haven't seen this confusing ad yet, watch it here:
https://www.youtube.com/watch?v=hnWFbpNskjo
I feel as though this ad is missing something. Ah, here it is: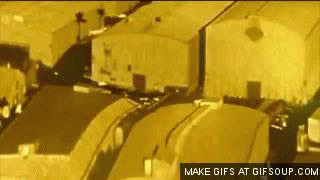 I don't know whether it is the theatre mode screen style or the overlapping audio tracks but there is something cinema like about this ad. It captures the drama of being caught driving while over the limit. But then it adds some.
Perhaps it adds too much drama. I am not saying that being caught driving while over the limit is not scary. But the screen staggers as though the actresses life is falling around her. Her partner clings to their children as though they will never see their beloved car again. That's right. All that becomes of this drama is the family needs to take a taxi home. The policeman even says "you can pick your car up in the morning."
It is unfortunate but this ad is almost humorous. The audience is laughing as opposed to seriously considering the implications of driving while over the limit. I feel as though it missed the mark in that respect. The Transport Agency has released hilarious ads that make you consider the implications. They've also made  dramatic ads that make you consider the implications. But this one? Eh.
However the cinema-esque nature of it does have some perks. Most importantly, it really makes the ad stand out. Especially when it's sandwiched between a countdown ad and a "Here's Rover from Nova" ad! 
But if it were sandwiched between previous ads by the NZ Transport Agency, it would be dull in comparison. Beyond dull I would argue it appears borderline ineffective. They have afterall, crafted some of the best ads to ever reach our screens.
Some have even stretched across the globe. Almost four years since the Legend ad, most New Zealanders still know what a ghost chip is. And the Mistakes campaign has charted over 11 million YouTube views. That's nearly three times the population of New Zealand! Just last week my American friend shared it to his Facebook timeline. 
So this advertisement is not bad. In comparison to most TV advertisements it's pretty good. It had drama. Sensationalization. Great visuals. But as far as New Zealand Transport Agency ads go, it hasn't got the same momentum.